Works at Bukovačka road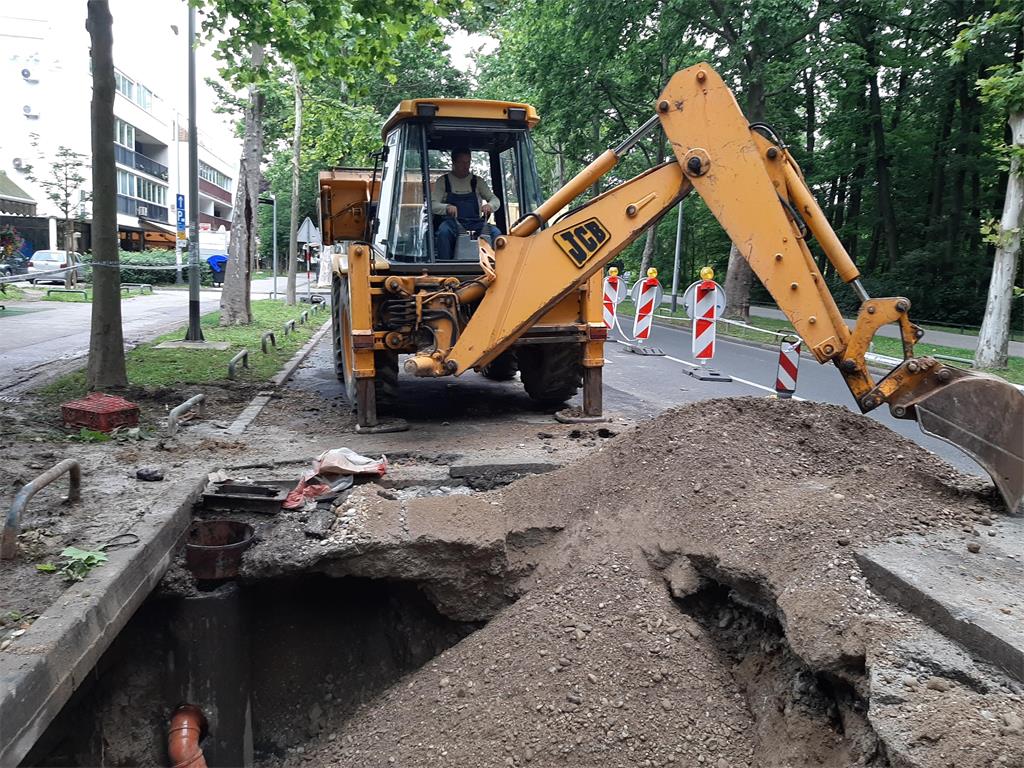 On July 16th 2020 after receiving a notification from the Zagrebačke ceste branch of on the collapse of the road at the location Bukovačka road, the team of Vodoopskrba i odvodnja Ltd. immediately carried out an investigation, protected the collapse and performed the initial filming.

Due to large flows through the mixed-use collector (built in 1939), the material was washed away, and the earthquake that hit Zagreb on March 22, 2020, accelerated the rupture of the collector flanks and disturbed its static stability. These factors caused a collapse of about 1 meter in length with partial collapse of the western and eastern flanks of the collector. The collector measuring 2.7 meters wide and 1.95 meters high is concreted on site with a classic pressure vault without reinforcement.

After the formation of the construction pit, in coordination with Zagrebačke ceste and the police, a temporary traffic regulation was established and the construction pit was fenced and secured.

On July 17th 2020 Vodoopskrba i odvodnja Ltd. team started the first phase of repairing the collapse of the mixed-use collector, where a detailed survey of the canal was performed and it was completely cleaned of failed concrete and asphalt blocks.

On Saturday, July 18th 2020 the second phase of reparation began, where a part of the collector flanks was released, formwork was made and the collector flanks were concreted. These actions stabilized the sides of the collector and provided support for concreting the upper vault of the collector.

The third phase of reparation began on July 20th 2020, when the formwork was made and the upper plate of the collector was concreted.

During today's day, the construction pit was repaired by backfilling, after which the branch Zagrebačke ceste branch stabilized and asphalted the road. Normalization of traffic in full profile is expected after 17:00 hours.

We would like to thank the citizens for their understanding and patience during the works.