Reaction to articles published on web portals regarding Zagreb water quality control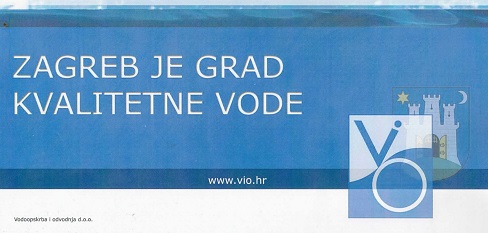 Regarding to articles published on certain web portals in the last couple of days entitled "Do you know what you drink? Citizen of Zagreb tested water from city water supply and the results will shock you", "Zagreb Water Testing Survey: Do we know what we drink?" and so on. We would like to use this opportunity to inform our users that there's no reason for any kind of concern.

Results of water quality control in the water supply systems of Zagreb and Samobor, commissioned by the Water Quality Control Service at "Vodoopskrba i odvodnja Ltd.", as well as the results of the monitoring conducted by the Educational Institute of Public Health "Dr. Andrija Štampar "and the Zagreb Public Health Institute confirmed that the water in the water supply systems of Zagreb and Samobor is healthy for human consumption and compliant with conditions prescribed by the legal acts.

Measured water quality values confirmed that water in the water supply system of Zagreb is not only healthy but also of excellent quality. We are proud that Zagreb is marking 140 years of water supply this year and the excellence of water quality is unquestionable for generations to come!