The City of Zagreb Award awarded to Vodoopskrba and odvodnja d.o.o. operational units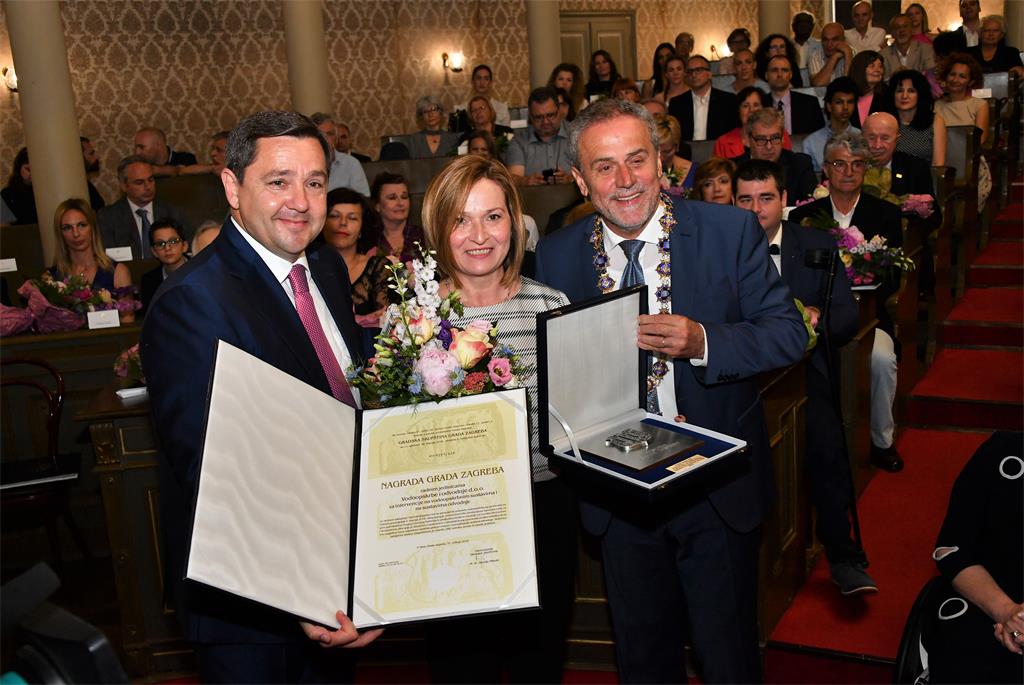 At an official session of the City Assembly of the City of Zagreb, on the occasion of Zagreb Day, the director of Vodoopskrba i Odvodnja d.o.o., Mrs. Štefica Mihalic accepted the City of Zagreb Award, awarded to the operational units of Vodoopskrba i odvodnja d.o.o. for interventions on water supply and drainage systems.

The award is a recognition of the exceptional effort and self-sacrificing work on fixing the burst water supply pipeline on Easter Monday, 2nd April 2018, due to which the drinking water supply was temporarily suspended for the consumers of Donje and Gornje Prekrižje, and the consequences of recent damage at the hub on Heinzelova and Branimirova street where the water supply pipeline and a collector collapsed simultaneously, and of a very successful and fast re-establishment of drinking water supply. The award includes 6 operational units with 266 workers.