Vodoopskrba i odvodnja took part in the Night of Museums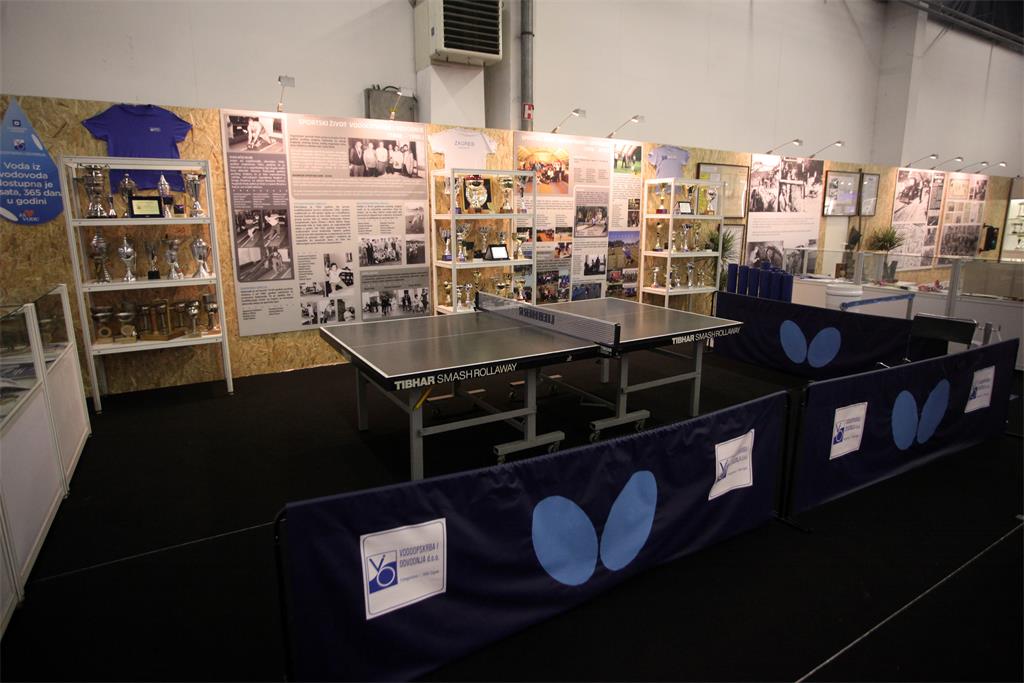 Vodoopskrba i odvodnja, as part of the Zagreb Holding group, took part in the Night of Museums On Friday, 26th January 2018, third year in a row. Our area of about 100 square meters presented the rich history of public water supply and public drainage, and since the topic of this year's event was sport, through 'Athletic stories of Zagreb' we presented the rich tradition of our employees' sports activities through more than a dozen different sports with numerous successes in various competitions.

Visitors at the exhibition of Vodoopskrba i odvodnja could challenge the famous Croatian table tennis player and coach Dragutin Šurbek, but also try improvised basketball with the Vodoopskrba i odvodnja basketball players. Interest among visitors was really great, and the most successful ones in these sports disciplines were rewarded.

The atmosphere was further improved when the exhibition of Vodoopskrba i odvodnja was visited by famous Croatian singer Mladen Bodalec, who enthusiastically played table tennis, and also when Dragutin Šurbek shared his tips on how to properly hold the racquet with company director Štefica Mihalic, and more importantly, how to beat your opponent.