Students of the Faculty of Civil Engineering at Tuškanac construction site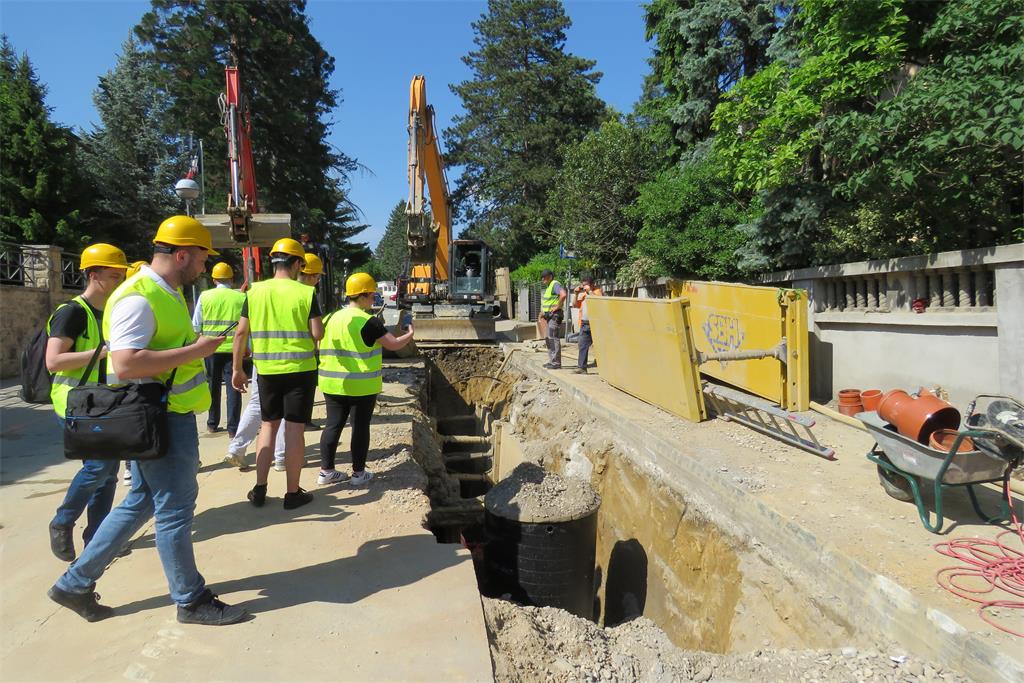 Vodoopskrba i odvodnja Ltd. hosted for third year students of the Faculty of Civil Engineering as part of fieldwork at the Tuškanac construction site. With expert guidance and a tour of the construction site, representatives of Vodoopskrba i odvodnje Ltd. introduced the students to the drainage system of the city of Zagreb and the development of the project in Tuškanac, whose works they witnessed.

Tuškanac is a construction site on the reconstruction of a part of the sewerage system with a total length of 3300 meters, and it is being carried out in two phases. The first phase of construction will be performed in Tuškanac Street - the junction with Slavujevac and Dubravkin put, and the second phase in side streets of Tuškanac street.

Currently, 1300 meters of the section have been reconstructed and built, and the works are continuing according to their plan and program. The total value of the project is about 14 million HRK.